WHAT IS A SUPPORT GROUP?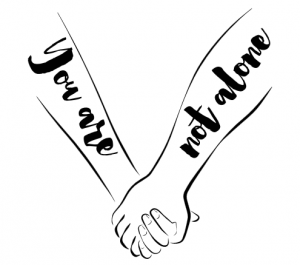 A support group is a safe place to exchange ideas about how to handle difficult issues. It consists of a group of people in similar life situations that meet on a regular basis to share their concerns.
Support groups are an important resource for breast cancer survivors. They are designed to increase the support network of the people in the group.
Support groups can meet regularly in person, by telephone, or online (chat group). We meet every third Thursday of the month from 11.00am-1.00pm.
Benefits of breast cancer support group
emotional support and connection during an experience that can sometimes feel isolating
opportunities to use your knowledge to help others
interaction with people who have been through or are going through the same thing
taking part in activities that can affect your mood positively
acquiring knowledge on how to manage yourself throughout your treatment process and after.
Is a support group right for me?
While support groups can be a powerful force for healing and growth, they might not be for everyone. Support groups that focuses on emotional support are useful for people who are comfortable expressing their feelings and fears about breast cancer in a group setting. It is important to know that people reach this stage at different times in their recovery and some people never do.
It is important to understand your needs and requirements so as to find a healthy support system that works for you.
Finding a support group
Important things to consider before trying support groups
You may find that a support group is helpful during one phase of your treatment, but not so helpful in another phase. For example, if you've just been diagnosed, and you are in the same group as someone experiencing a recurrence, it may feel overwhelming as they are not at the same stage as you.
Ongoing issues such as marital problems or depression are better managed one-on-one with an individual counselor than in a support group. Check out our counseling services
COPE SUPPORT GROUP is our own unique support system where we provide a platform for breast cancer survivors to share their experiences, relate, encourage and uplift one another. It is a monthly forum which provides support and information ranging from treatment options, nutrition, physical activity, prosthetic breasts and bras to personal and group (or family) counseling.
Please sponsor a breast cancer survivor with N10, 000 monthly.
Call: 08094442223, Monday – Thursday 9am – 4pm and Friday by appointment only.